Natanz
"Natanz" is a fast-paced story, involving cockpit power-plays, engine failures, near misses, and international intrigue.
Fast-paced, tightly-writen, page turner for anyone who likes aviation-related stories. This is a story of a great flyer and his harrowing experiences. It contains both domestic and foreign intrigue combined with current events in a book that is hard to put down once you have started reading. Definitely a great way to spend some time
An Author, Screenwriter, Editor and Writing Coach
Coming later this year – video lessons on Scrivener and WordPress. Sign up to my mailing list for updates.
Love Betrayed is a rite of passage, maturation story, one full of pain and heartache, aimed at a YA/Adult readership. It follows the changes in a popular, high achieving, high school student, following the death of his closest friend, and a developing love for a classmate.

It exposes a full range of emotions and experiences including insensitive parents who don't listen, sex, school work, jobs, male friendship and what friendship can be between a girl and a boy, relationships; truth and lies, love and lust, suicide and death.

The story explores the paradox of the narrator being successful in school in so many ways – academically, at sport, with male friendships as well as with the girls – while suffering great trauma through the loss of two very important friendships/relationships.

The narrator's confusion between love and lust is explored in the story. His lack of understanding of the girls around him – what they are looking for, what they need.

While experienced with sex, he is completely unsure about what he is experiencing with the girl he loves: something far deeper. Yet he still wants sex and jeopardises this closest relationship in order to have it

The narrator's self examination is full of uncertainty and confusion, trying to understand what is happening with the girl he loves. Selfish and self-oriented he struggles for a more mature outlook without knowing what maturity is or how to get it. It is so hard for him to make sense of, he has no perspective with which to comprehend or draw the right conclusions.

In the end he must struggle with the loss of his love, and the belief he drove her to suicide.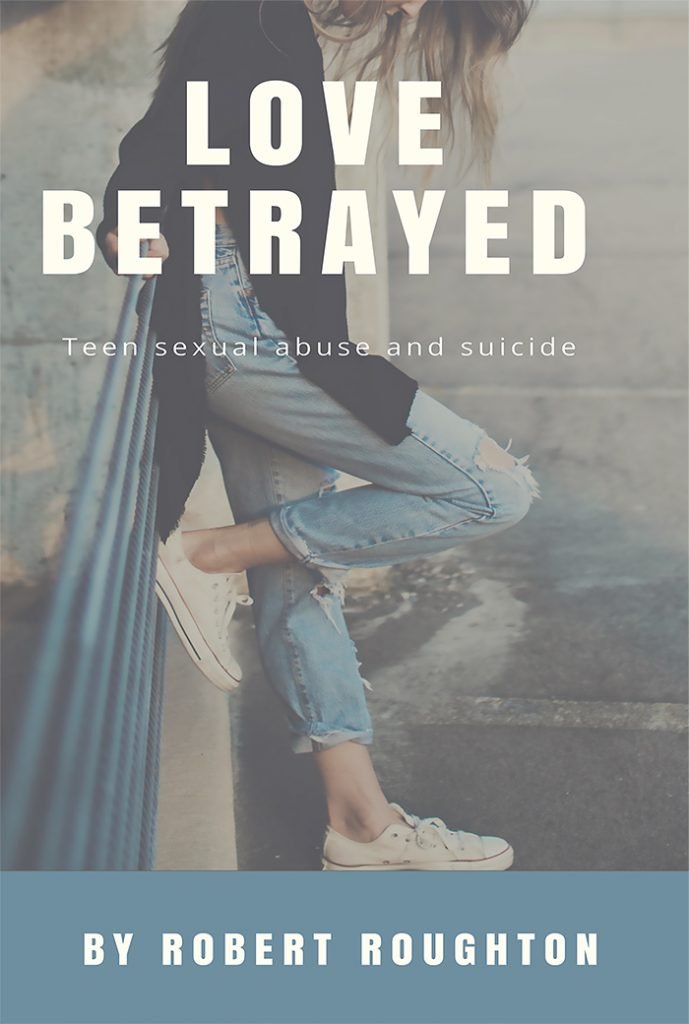 Learn to use Scrivener V3 for Windows like a seasoned professional.  Understand what the tools on the toolbar do and breeze through Scrivener to create your amazing story without having to search for help each time you want to use a feature.
If you've heard of Scrivener, you've probably heard of its amazing features; how it simplifies writing, enables you to be a more productive writer and when your amazing work is complete, to easily export to all the major eBook and paperback self-publishing platforms. You may have heard how it can free you from having to search for and convince an agent or publisher to even consider your work amongst the thousands of other budding authors by allowing you to self-publish and become a successful author in your chosen genre. Should you choose the 'traditional' approach, Scrivener will help you output your masterpiece in an industry standard format agents and publishers require.
One minor hitch is, first you have to learn how to use the amazing Scrivener software. This can be very time-consuming even confusing if you try to learn from the Scrivener users manual which is technical and includes every conceivable function and feature of the program.
This book will provide the information you need to quickly become proficient with Scrivener and enable you to write and export professionally structured books. The creative aspect is up to you.
What you will find in this book:
Clearly laid out information on how to make the most of Scrivener. 
Plenty of screenshots with options clearly described including easy to follow arrowed and numbered steps.
What you will learn:
How to Plan, organize, write and revise your masterpiece. How to customize the Scrivener environment to suit your workflow.
If you've started with another program, how to import that content and easily sort it into chapters and scenes.
How to use the Scrivener editing mode that best suits your style and workflow.
Compile your project for export to an ebook, print or as a manuscript for submission to an agent or publisher.
And very importantly, how to set up a backup strategy to protect your precious work.
If you're ready to take the next step to becoming a published author, click on the buy button and we'll get started.